Rochdale's Local Offer for children with Special Educational Needs and Disabilities (SEND) outlines various information and advice on what help is available for children and young people with SEN and/or a disability and their families. It is easily available by clicking on the link below.
www.ourrochdale.org.uk/localoffer
Engagement and Inclusion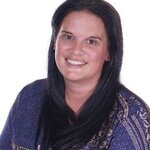 Miss Duncan
SENDCo
My role within school is to ensure that any child who may have a Special Educational Need receives the help and support they require in order for them to aim high and thrive, both academically and socially/emotionally. I support class teachers in implementing any personalised provision that a child may need and also in coordinating referrals to some of our outside agencies in order to seek extra, specialised support.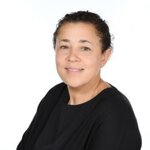 Miss Donlan
Lead Learning Mentor
As a Learning Mentor my role in school is to guide, support and motivate all pupils in their learning. I work closely with the class teachers and the pastoral team to overcome any obstacles and barriers a child may have, enhancing individual learning and raise aspiration to achieve full potential. My work centres on motivating, encouraging and supporting pupils who experiencing difficulties in their learning and build positive working relationships with families. I provide one to one and group sessions with any pupils who require this and work closely with their parents.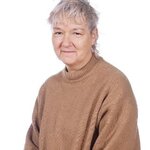 Miss Collister
Behaviour Mentor
Within school, my role is to work with children, staff and parents to address and overcome issues that may be preventing children from achieving their full potential. This might be through classroom support, group sessions which focus on specific needs shared by a number of children or one-to-one sessions designed to meet the needs of individual children. I have a background of supporting children with a range of emotional and learning needs and of finding ways to engage them in their learning and increase their enjoyment of school. I can also be found in Chill and Chat, an indoor lunchtime opportunity for any child to play with Lego, games and chat with friends and members of staff.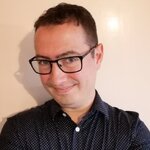 James Burke
Educational Mental Health Practitioner
I am an Educational Mental Health Practitioner with #Thrive. In my role I work directly with children and families offering low intensity CBT informed interventions to help with mild-moderate presentations of anxiety, depression, and behavioural difficulties. I can also help to signpost and advice to other services. I work with children in school each Tuesday.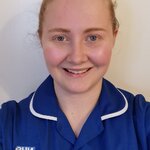 Lucy Pickup
School Nurse
Hello my name is Lucy and I am your allocated NHS School Nurse. I work closely with school to ensure every young person has a happy and healthy start in life. I help young people with different things such as; emotional wellbeing, behavioural issues, weight management, bullying, supporting the family as a whole, enuresis and continence needs, mental health and lots of other things. If you have any questions or queries please ask School to contact me.